Our team of investment specialists have extensive experience and diverse skills across industries, including technology, healthcare and more. Our diverse backgrounds and skill sets allow us to provide valuable insights and support to our portfolio companies.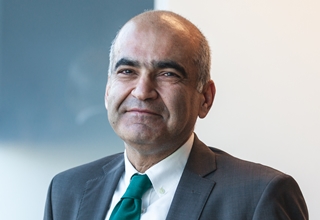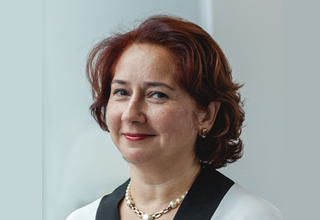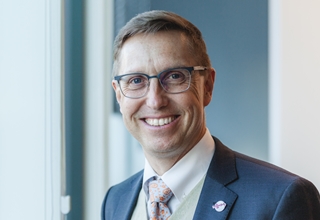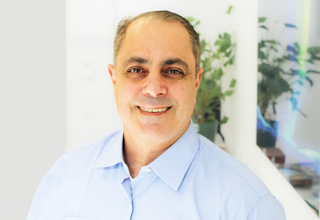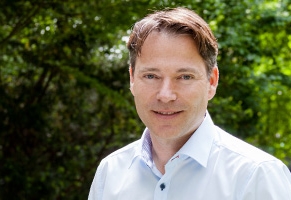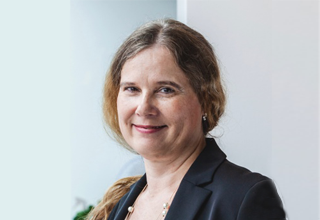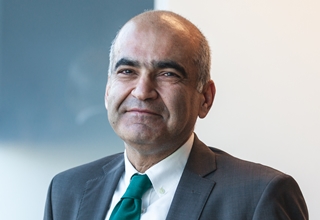 Dr. Bijan Khajehpour is a seasoned strategy advisor with 25+ years of experience in global consulting. He is an entrepreneur with a successful track record in IT, energy, and consulting. Bijan is an expert on international energy strategy and geopolitics. He is interested in developing business ideas that connect West Asia to the DACH region where he currently lives and works. He undertook his graduate studies in Management and Economy in Germany and the UK and holds a DBA from the International School of Management in Paris and is dedicated to leveraging his international network to create technological and economic value in Vienna.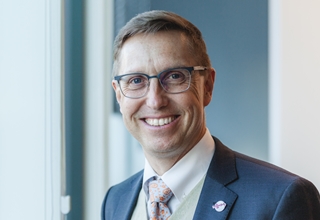 Matthias Mäke-Kail has over 30 years of experience in technology, having worked in both finance and marketing functions. From 2000-2004, he successfully managed a startup company in Berlin from its inception until a successful trade sale. He is passionate about new and disruptive technologies and believes in considering the full picture when selecting investments, including market trends, the team, and operational excellence. Matthias studied Philosophy, Psychology and Business Administration in Germany and the UK, with a thesis on open-ended property funds. He has seen firsthand the growth of startups like A Med-World and TTTech from an idea to a major international solution provider.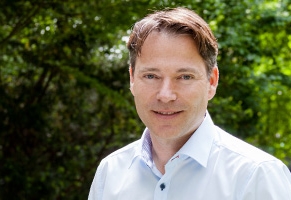 Boris Kirn is a well-rounded business professional with a wealth of experience in ecommerce, technology and business process optimization. He currently serves as a Managing Director of elumeo SE and co-founder of Juwelo Deutschland GmbH. He was also a co-founder and Managing Director of bietbox GmbH, a Board member and Managing Director of K1010. Prior to that, he worked as a consultant for Hewlett-Packard in California. He holds a double degree in European Business Administration, Bachelor of Arts and Bachelor of Business Administration from ESB Reutlingen/London, and an MBA from Cambridge University.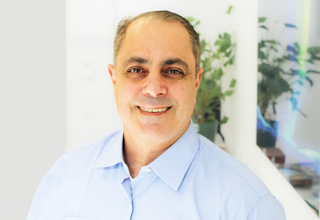 Shahram Sadeghi is a seasoned professional with years of experience in startups as well as venture capital. He has a background as a strategy consultant, having worked with global brands such as Nokia, BMW, Daimler AG, Unilever, and BP. He currently manages investment projects and provides mentoring to tech startups in the European and MENA regions from his base in Vienna, Austria. He holds business degrees in International Business Management and Marketing from the US and is a Swedish citizen. He also has experience working as a financial advisor on Wall Street, and has held various C-level positions in the UK, Russia, Middle East and EU.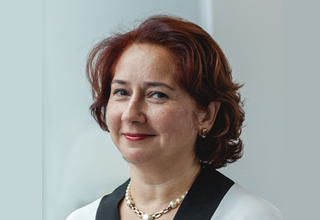 Dr. Pari Namazie works with global companies, executive teams and leaders, supporting them at all stages, starting from new leaders in transition through identifying next career moves and exit strategies. Pari also works with executive teams to improve trust and dialogue, enhance vision and execute strategy. She supports them as a trusted advisor in communication, corporate culture, leading across cultures, and building transparency.
Pari holds a PhD in International Human Resources Management (2007) and a BA (Hons) in Business Studies from Middlesex Business School in London. As an author she has published academic articles and book chapters and lectured Intercultural Communication at the Centre for Global Politics Freie Universität Berlin from 2010-2019. Pari served as the President of SIETAR Europa (2015-2018).