INVESTMENT COMMITTEE
BERLIN
Boris Kirn is one of the Managing Directors of the elumeo SE and co-founder of Juwelo Deutschland GmbH. He is in charge of developing processes and systems, in addition to overseeing the area of ecommerce and the international expansion of the company.
Previously Boris Kirn was co-founder and one of the Managing Directors of bietbox GmbH from 2005 to 2008. In addition, since the year 2000 Boris Kirn has been a Board member and, since 2001, Managing Director of the German online and TV platform K1010.
From 1994 to 2000, Boris Kirn worked for Hewlett-Packard as a consultant in Business Process Optimisation and as a project manager for Knowledge Management in Mountain View, California/USA. Boris Kirn studied European Business Administration from 1990 to 1994 at ESB Reutlingen/London, graduating with a double degree in BA (Hons.) and BBA before completing his MBA in 1997 at Cambridge University.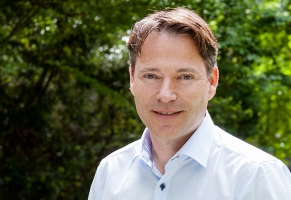 We look forward to hearing from you.
West Asia Investment Partners (WAIP) is a European alternative investment management firm pursuing high-potential, innovative, and disruptive businesses to invest, add value and create meaningful impact.
Administrative office
WAIP s.a.r.l.
25A, Boulevard Royal
L-2449 Luxembourg
Grand Duchy of Luxembourg
info@wa-ip.com
Fund management office
Atieh Capital GmbH
Opernring 1, Top R748
1010 Vienna, Austria
+43 1 996 2078
info@atiehcapital.com