Creating value with the highest standards
We are primarily an investor in our own strategies. This fact alone is the best measure of our confidence in our team's ability to identify, invest, develop and exit our portfolio companies.
WAIP's prime focus is to make medium-term equity investments in companies operating in Europe and West Asia, and assist them to grow by entering new markets and expanding their market reach. Our investment targets are typically late-stage growth companies with strong management, well-structured and innovative business plans, proven revenue traction, as well as the objective to grow revenue and expand across regions and markets.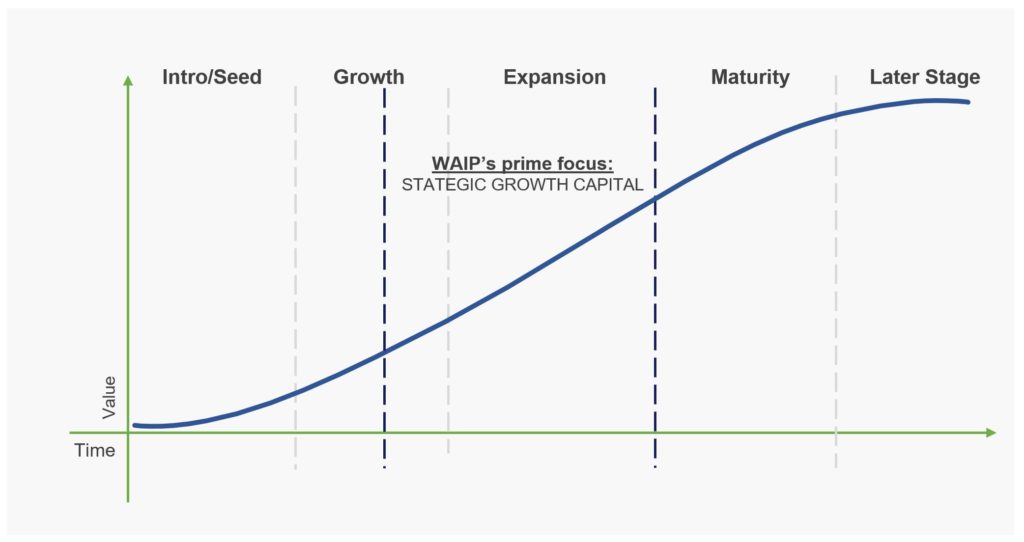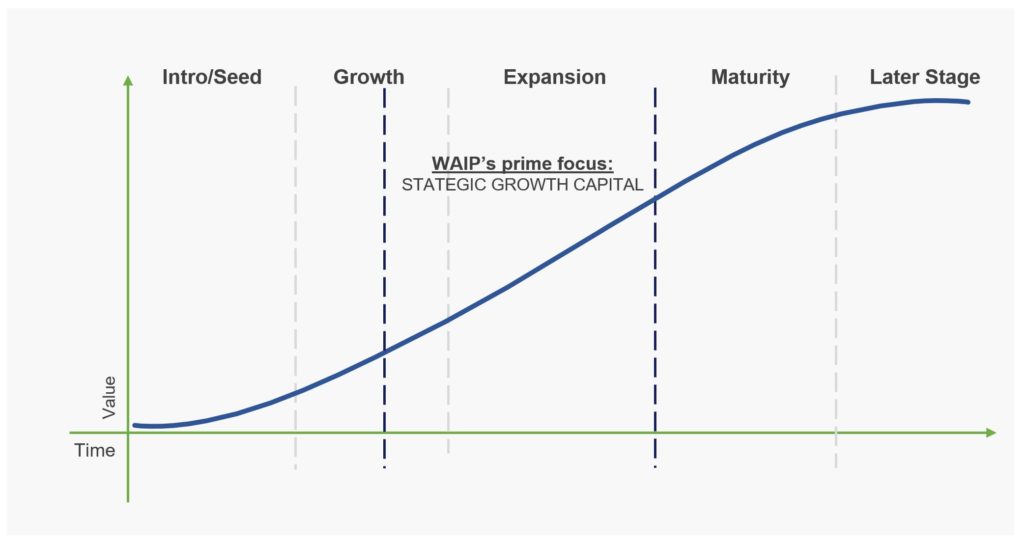 Providing growth capital, we will leverage our global professional network across different regions. We distinguish ourselves as growth-capital experts who go beyond the investment. Therefore, WAIP contributes to the success of its portfolio companies beyond investing and offers strategic innovative solutions.
Ultimately, our investment strategy focuses on building a diversified portfolio to achieve a multifaceted revenue stream as a foundation for long-term value. This investment strategy, combined with our dedication to capital preservation and risk mitigation, allows investors to benefit from participating in disruptive businesses.
The WAIP investment strategy is the result of decades of market expertise, investment knowledge, regional know-how and a strong global network. We work not only hand-in-hand with management teams to reach their goals with ambition, but also believe in the highest standards of integrity and ethical decision-making as a core for strong and long-term success.
We look forward to hearing from you.
West Asia Investment Partners (WAIP) is a European alternative investment management firm pursuing high-potential, innovative, and disruptive businesses to invest, add value and create meaningful impact.
Administrative office
WAIP s.a.r.l.
25A, Boulevard Royal
L-2449 Luxembourg
Grand Duchy of Luxembourg
info@wa-ip.com
Fund management office
Atieh Capital GmbH
Opernring 1, Top R748
1010 Vienna, Austria
+43 1 996 2078
info@atiehcapital.com